Helping you write your best book possible.
While listening to Beyoncé, quoting pop culture, and sharing honest thoughts about the current state of the publishing industry. (#realtalk)
You're still reading this?! You must really want to write your book (or you have a manuscript patiently waiting to be edited). And I understand why. We've helped 100+ clients finish their books, so they could…
Grow their fan base (and mailing list).
Appear on radio and video shows.
Book out with clients and fill their business programs.
Secure speaking engagements.
Write more books in less time.
Become bestselling authors.
Share their story, make their impact, and change lives.
You know… NBD. To put it lightly, our clients are rockstars. And so are YOU. So let's get your book out there already!



Sarah brought up some great questions about my novel that I hadn't thought of, but needed serious addressing–and basically ended up shifting my story into something that I feel much more confident about releasing! I couldn't be more grateful for her perspective …

read on >
Mikael Short
www.mikaelshort.com


If you want to look and sound professional, legit, and smart, HIRE SARAH FOX to check your copy (self) before you wreck your copy (self)! I hired Sarah under the wire to make sure my course e-book was up to snuff. Sarah came to the rescue and delivered detailed feedback quickly (not to mention, hilariously) to make sure….
Jamie Jensen
www.thejamiejensen.com


Allowing Sarah to guide me through her process and listening to her insights caused me to dig deep and write an incredible body of work that hit #1 in six hours of releasing it. Sarah is honest, keeps her to commitments to timelines, and is an all-around pleasure to work with. If you are looking for a high-quality, professional level of support for editing–hire Sarah!
Danielle Randall, MSC
Authorize Love
www.authorizelove.com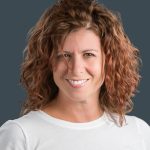 Sarah did a fantastic job editing my fantasy novel. In fact, when I got it back, it was clear she'd gone over and above. As an author, I'm reluctant to hand my hard work over to just anyone, but seeing the notes and comments Sarah sprinkled throughout the book made it clear she's 100% invested in the success of my book. Plus, she responds quickly and even had a call with me to clarify some of my editing questions. It's clear she pours her heart and quality into her work, which means I'll be a repeat customer.
Angela J. Ford
The Four World Series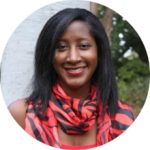 Is your idea book-worthy? Take the quiz.
The holidays are here, and my family and I have had latkes and decorated the Christmas tree. I have already started mocking cheesy Christmas films with my friends (more on that in another
Read On »
Today's newsletter is written by our very own Emily Hogenson! If you are lucky enough to live somewhere where it has already snowed, like I do, you may have already gotten in some
Read On »
Warning: There are spoilers ahead so click out if you haven't seen the film or musical. My friend and I went to Legally Blonde (the musical) this weekend. I was expecting to see
Read On »