Helping you write your best book possible.
While listening to Beyoncé, quoting pop culture, and sharing honest thoughts about the current state of the publishing industry. (#realtalk)
You're still reading this?! You must really want to write your book (or you have a manuscript patiently waiting to be edited). And I understand why. We've helped 300+ clients finish their books, so they could…
Grow their fan base (and mailing list).
Appear on radio and video shows.
Book out with clients and fill their business programs.
Secure speaking engagements.
Write more books in less time.
Become bestselling authors.
Share their story, make their impact, and change lives.
You know… NBD. To put it lightly, our clients are rockstars. And so are YOU. So let's get your book out there already!



Efficient. Succinct. Correct. All things I am not—but Sarah is. I like to tell stories, ramble, pretend I have a copious vocabulary of words to choose from when I'm writing words on paper that people will read while they are sitting down and reading things when they want to read words. Sarah makes it sound gooderer. Or really, Sarah makes it short and sweet and easy to absorb. Use Sarah. Your readers will thank you for your betterer writing.


If you want to look and sound professional, legit, and smart, HIRE SARAH FOX to check your copy (self) before you wreck your copy (self)! I hired Sarah under the wire to make sure my course e-book was up to snuff. Sarah came to the rescue and delivered detailed feedback quickly (not to mention, hilariously) to make sure that I was putting my best foot forward and delivering the highest value possible with my course.
Jamie Jensen
www.thejamiejensen.com


Allowing Sarah to guide me through her process and listening to her insights caused me to dig deep and write an incredible body of work that hit #1 in six hours of releasing it. Sarah is honest, keeps her to commitments to timelines, and is an all-around pleasure to work with. If you are looking for a high-quality, professional level of support for editing–hire Sarah!
Danielle Randall, MSC
Authorize Love
www.authorizelove.com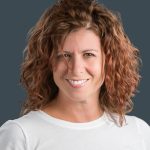 Sarah did a fantastic job editing my fantasy novel. In fact, when I got it back, it was clear she'd gone over and above. As an author, I'm reluctant to hand my hard work over to just anyone, but seeing the notes and comments Sarah sprinkled throughout the book made it clear she's 100% invested in the success of my book. Plus, she responds quickly and even had a call with me to clarify some of my editing questions. It's clear she pours her heart and quality into her work, which means I'll be a repeat customer.
Angela J. Ford
The Four World Series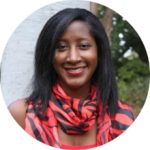 Is your idea book-worthy? Take the quiz.
So, as some of you might know, I'm currently revising my own book for querying. I am knee-deep in it. I'm going to be querying it in April so I'm at the "think
Read On »
So many people come to me and say something along these lines about their books: It's okay if it only sells a few copies. I'll be okay if my family and friends read
Read On »
Last week, my husband and I watched Your Name. It's a story about a young girl and boy who swap bodies and what happens as a result of this connection. The story is funny
Read On »