Books change lives.
Period.
Deep down, you know this is true. Completing a book would have a major impact on your life and career. For starters, having a book in your back pocket will raise your credibility, help you secure more business opportunities, and make your story and ideas more accessible.
You already know…
Writing a book will help you reach more people.
And that's a great reason. But, chances are, there's another reason too, the inner reason, the emotional reason, the nagging inner voice saying, "You have this book inside of you; you just have to write it."
Maybe it follows you around, haunting you, NOT quite letting you go, like the Fatal Attraction of book ideas.
It's official:
You have a story to share and an unshakeable NEED to write your damn book.
For some, writing a book is a marketing tool. For others, it's an act of altruism. For many, it's something that helps them heal or process a period of time in their lives. There is no wrong reason.
Whether you want to write your book to land more clients and business opportunities or to simply share an enlightening or entertaining story with the world, here's what I want you to remember:
Writing a book will help you help more people.
There are few other mediums that allow your ideas and knowledge to be as far-reaching and easily accessible as a book. Your book will allow you to basically travel through space and time and speak to thousands all over the world, without even leaving your house.
Pretty cool, right?
And I don't consider my approach spiritual in the least, but BABY, BOOKS ARE MAGIC!
Yep. Move over, Merlin.
And then there's the 3rd reason I believe everyone (this means YOU) should write their books…
Writing a book will help YOU.
It will give you clarity, confidence, and a sense of self you never knew you had before.
Going from aspiring writer to published author is a big deal.
It won't just change the lives of your readers; it will change you.
(In a good, not-scary-but-totally-awesome way.)
This is why I do what I do, and it's why my team and I are SO excited to support you in your writing journey.
I'm on a mission to help 100 more writers become authors by 2020.
Here at The Bookish Fox, I am dedicated to supporting you in writing your best book possible with both coaching and editing services that are built to meet you where you are in the process.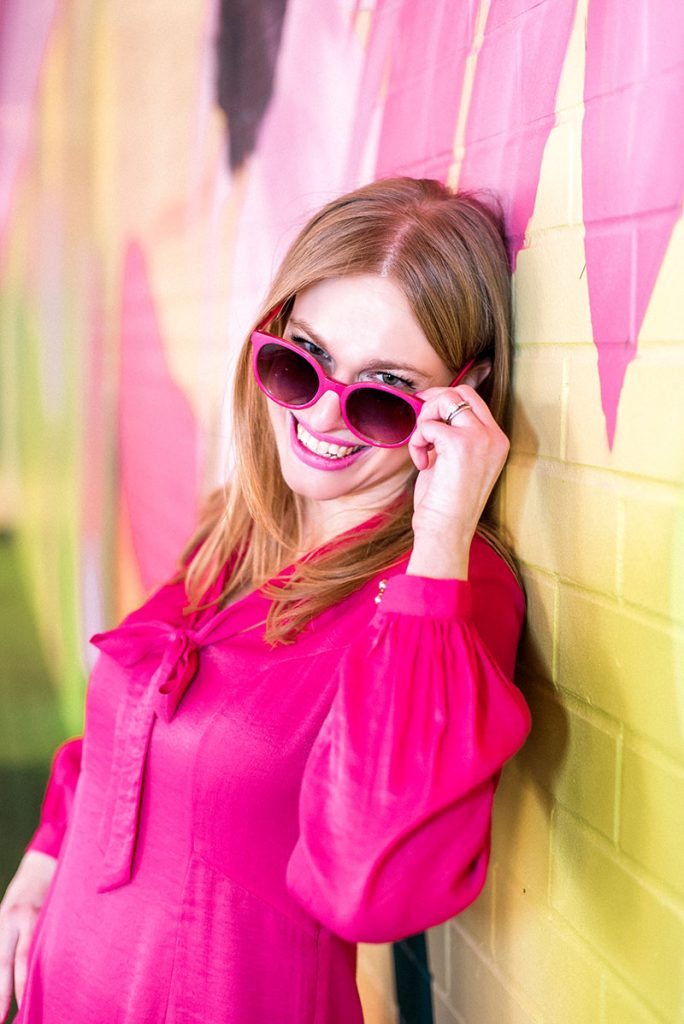 Hi, I'm Sarah Fox, the Founder and CEO of The Bookish Fox.
(See what I did there? I'M THE FOX. Get it?)
The truth is, just like YOU, I wear many hats. I'm a writer, author, novelist, writing coach, and book development babe. When I'm not helping my incredible clients write their best book possible, I'm writing my own YA novels, hanging with my awesome husband, watching Wes Anderson movies, laughing at Last Week Tonight with John Oliver, and eating mac and cheese (I'll admit it…. I love carbs). Another fun fact? I also have an alter-ego named Foxy B. Maybe you'll get to meet her someday. 😉
My curriculum vitae, if you will…
After working as a writing consultant for 11 years and an editor for 16, I've zeroed in on exactly what it takes to kick writer's block in the butt face and become not only prolific but efficient with writing. I also have a master's degree in English Medieval Lit with a minor in Classics, which means I'm fluent in a lot of "dead languages," like Old English (it's more than just an old man's cologne!). It's how I was able to publish an edition of Shakespeare's Measure by Measure without throwing in the towel after the fifteenth "'twas." Other highlights from my career include leaving academia after teaching English for a few years, volunteering at a hip hop journal (where I annotated an entire bibliography on Chuck Brown – you're welcome), writing FIVE novels, and editing literary journals for almost every school I've ever attended. But my big claim to fame has been helping football players stop whining about thesis papers and actually get pumped about Oscar Wilde. Yup… That happened.
In addition, my writing blog has won the Positive Writer's The Best Writing Blogs for Writers Award TWO years in a row, and I've made Kindlepreneur's list of best editors. I'm also represented by Stacey Kondla at The Rights Factory.
What I'm most proud of is helping over 200 incredible people become authors over the last 5 years. These authors have gone on to publish their bestsellers, write a second, third, and fourth book with ease, secure traditional publishing deals, increase their business revenue, and grow their fan base by the thousands.
The best part is seeing their readers thank them for changing their lives.
I know you have lives to change too, and I can't wait to help.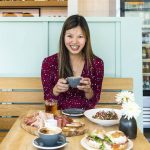 As our "book matchmaker," Linda is probably the first person you'll chat with at The Bookish Fox. She is dedicated to making sure your book is paired with the perfect editor. Linda brings integrity, kindness, and empathy to everything she does. One of her favorite things about books is how reading them has made her "a better person by allowing her to inhabit another person's point of view." She was born and raised in Texas, but today Linda resides in Chapel Hill, NC with her boyfriend, Mitch, and their dogs, Bob and Neva. Other than reading books, Linda loves sleeping in, hiking, watching Netflix, and brunching!
Linda's Motto: "You have to participate relentlessly in the manifestations of your own blessings." – Elizabeth Gilbert
Her Favorite Book: Lonesome Dove. Linda says, "It's an epic story of adventure, love, and loss."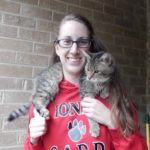 Hannah is a native Michigander who misses the lakes (and even the snow!) but loves living in Maryland with her geriatric cat just outside DC. She is a lifelong book addict whose mother used to force her outside to play…but she would just take her book and read there instead. After working in the book business during undergrad, Hannah has spent the last eight years teaching and editing English and writing at all levels, and she loves helping writers find their passions and voice. She is currently working on her doctoral dissertation and brings the same enthusiasm and attention to detail to her clients' projects. Hannah loves books that challenge her assumptions, make her think, and make her care about the book's characters and world. When she's not reading—which is rarely—Hannah is baking, shopping (she has a slight shoe addiction), or paying library fines for books she was reluctant to part with.
Motto: "I just sit at my typewriter and curse a bit." – P.G. Wodehouse
Favorite Book(s): Pride and Prejudice and Terry Pratchett's Reaper Man. Hannah says, "Jane Austen introduced me to witty dialogue and romance, and Terry Pratchett's Discworld series is deeply hilarious and thought-provoking—my dad introduced me to him, and I never looked back."
DEVELOPMENTAL EDITOR &

Copyeditor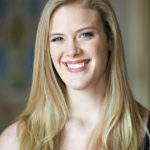 Mikael Short's love for books came reading stories with her grandmother before bed as a toddler. Mikael has had a deep love of all kinds of stories all of her life. From her experience as both a lifelong writer (with a BA in English from the University of Utah with a focus on creative writing) and an actor, she has a strong grasp of what makes stories and character arcs work. Editing is her absolute favorite way to bring the best of her abilities all together…to help bring stories to life by making them sparkly clean!  In her downtime, Mikael is an avid movie watcher (and quoter), coffee and chai snob, and wanderer. 
Mikael's Motto: "I figure life's a gift, and I don't intend on wasting it. You don't know what hand you're gonna get dealt next. You learn to take life as it comes at you…to make each day count." – Jack Dawson, Titanic
Favorite Book: The Goose Girl by Shannon Hale.
Developmental Editor & Copyeditor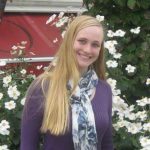 Emily hails from Clarksville, MD, which is about midway between Washington, DC and Baltimore. She says this made picking sports teams very difficult as a kid. (Today she roots for the Orioles and the Ravens.) With clients, Emily prides herself on being punctual, precise, and dependable. She also brings a positive, affable, and caring approach to her work (and also a lot of Oxford commas). Her favorite thing about editing is living the stories she gets to read. She says, "I see myself becoming more empathetic to those around me as I try to picture their stories." She loves editing because when the story is clarified, you get to direct the focus of the reader on the story itself. When she's not reading and editing, you can find Emily hiking, watching movies, or baking. (Maybe she'll even send you cookies if you're really nice.)
Favorite Place to Visit: Disney World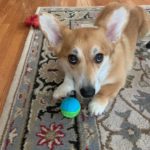 Gimli is the youngest member of The Bookish Fox team and, to be honest, the most useless. He likes to distract the CEO by pushing her laptop down with his nose and climbing onto her lap for a cuddle. When he isn't begging for food, he likes to chase ball and wrestle with the receptionist. He stays at The Bookish Fox because he is cute.
Gimli's Motto: "Invention, it must be humbly admitted, does not consist in creating out of void but out of chaos." ― Mary Shelly
Favorite Book: None. He enjoys knocking them out of people's hands.
Nola Fox is the receptionist for The Bookish Fox. Her main duties include letting Sarah know when the mailman has dropped off packages and warning her about squirrel intruders. She enjoys sleeping, snacking, and strolling in her free time. Her least favorite things are sneezes and vacuum cleaners, so she advises you to avoid both of them if you don't want to hear a volley of barks.
Nola's Motto: "One cannot think well, love well, sleep well, if one has not dined well." 
― Virginia Woolf
Her Favorite Poem: "Howl" by Allen Ginsburg
Fact: We go through manuscripts the way The Bachelor goes through roses. (Or engagements in the case of the Arie.)
Our approach goes so much further than simply sitting by the sidelines cheering you on, though. When you work with us, you'll get a partner in your writing process and a detail-oriented editor who will read every single word you put on paper and provide thorough feedback with precision and care.
Because books are our bag, baby.
The truth of the matter: They're yours too.
So let's make books the way bunnies make babies.
Is your idea book-worthy? Take the quiz.